Alchemy Consultations
- the way out of the matrix -
This session is focused on teaching of the feminine line mysteries from the ancient days of Mary Magdalene, Inanna, Vedas, Norse mythology, through the Celtic folklore, Cathars, Eastern European traditions.
Feminine alchemy is what the "Gods" fear the most as it inevitably brings the end to their reign and the fake matrix.
Venus, called the Twin Sister of Earth in feminine mysteries, have always been associated with feminine alchemy and often holds keys to accessing our power. This session focuses on the following:
– Your natal position of Venus – alchemical meaning, emotional themes, which of the 3 energies you must unlock 
– Woman as the Maiden, Creatrix, Witch – what each of these energies mean, what are they used for, what is blocking them 
– Woman as the Tree of Life – alchemically, energetically and physically 
– Descend into Underworld – what is the Underworld, why is it women's domain, why journey there
– Start of your own Alchemical Journey (no rituals, "initiations" etc.)

Please read this article first before making a decision if this is right for you: https://selfmasteryquest.com/feminine-alchemy/

IMPORTANT NOTICE: THIS IS NOT A REGULAR ASTROLOGY READING. IT COVERS DEEP MYSTERIES AND FEMININE ALCHEMY TOUCHING ON INTIMATE SPHERES.
PLEASE BOOK ONLY IF YOU TRULY FEEL IT IS FOR YOU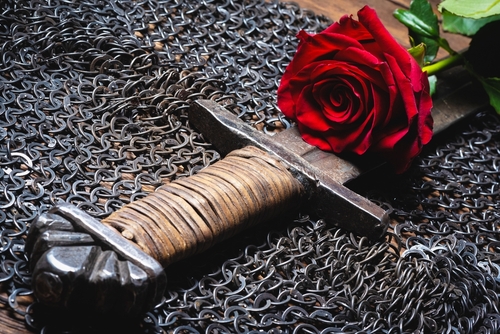 In this session we take a deep dive into ancient texts, legends, myths, folklore, fairy-tales and oral accounts focusing on "Grail Knight's" role (man's role) and context in Feminine Alchemy.
What was and still is the meaning of 'Sacred Masculinity', the role of a man, especially in relation to an Alchemical Woman.
What teachings and truths the establishment desperately tries to hide from men and women, while facilitating shift towards distorted energies and toxic behaviors, far removed from our essence. 
Please note: This session does not contain any astrology/numerology reading.